2017
Village of Port Williams Representative Volunteer of the Year
Harold B. Legge Volunteer of the Year
Ernie Hovell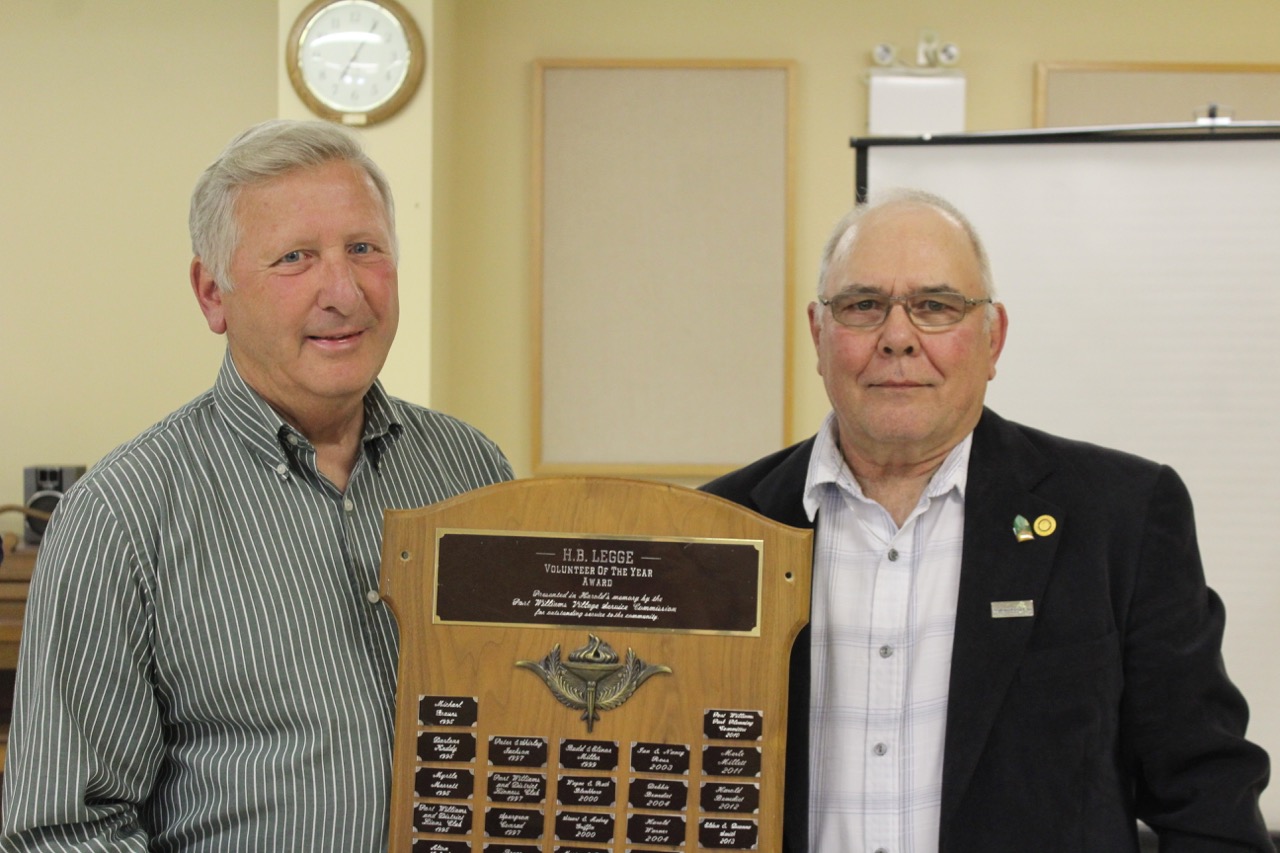 Ernie is always ready to serve his community. He knows how to organize people and keep projects on time and within financial constraints. With the help of his many contacts, he is able to make things happen in the Village. He is active in many organizations and in many roles including being a Charter and Life member of the Port Williams and District Lions Club for 47 years, treasurer (40 years) and grave lot marker (22 years) at St. John's Anglican Church, Parish of Cornwallis. He has also been a village commissioner of Port Williams for 11 years, life member (50 years) and past national director with the Canadian Association of Career Educators and Employers, as well as a member for 53 years and past director of the Associated Alumni of Acadia University.
Ernie is particularly proud of the 40-foot addition of that was added to the Port Williams Community Centre while he was president of the Lions Club. Ernie was named a Melvin Jones Fellow by the Lions Clubs International Foundation in 2015 for dedicated humanitarian services and received the Democracy 250 Citizenship Certificate and Medallion in 2008 from the Province of Nova Scotia.
Ernie's long standing record of volunteerism speaks for itself—his involvement with the local Lions Clubs, his church, the Village Commission, his alma mater, and his work peer groups all emphasize his efforts towards the Lions motto "We Serve".