The residents of Port Williams enjoy life in a thriving and picturesque Village. An agricultural community with excellent schools, continuous residential growth, business opportunities, fine recreational facilities, easy access to all amenities, all surrounded by the beauty of Minas Basin tides and dyke lands. Its history is rich with the legacy of the Mi'kmaq, Acadians, and Planters. Its future is bright with the promise of those who choose to live, work and raise their families here.


Port Williams is located in Kings County, Nova Scotia, between and to the north, of the towns of Wolfville and Kentville. The Village area comprises all the land between the Canard and Cornwallis Rivers, extending approximately two miles east to Starr's Point and two miles west to Tiny Parish Road.

Visitors may reach the village via Nova Scotia Highway 101 west from Halifax or east from Yarmouth at Exit 11. Signs for Prescott House Museum and Blomidon Park are located at this intersection.

The parking area before the bridge at the entrance to Port Williams offers an excellent opportunity to view the Minas Basin tides facing the old wharf which was once a hub of activity (see History). Tourists and residents often choose to enter the pathway to the dyke at this point and enjoy the flora, fauna and salt air of the marsh and dykeland.
Princess Port Williams 2015 - Sarah MacKinnon
Chosen 2nd Lady in Waiting

Child Attendant - Quinn Monette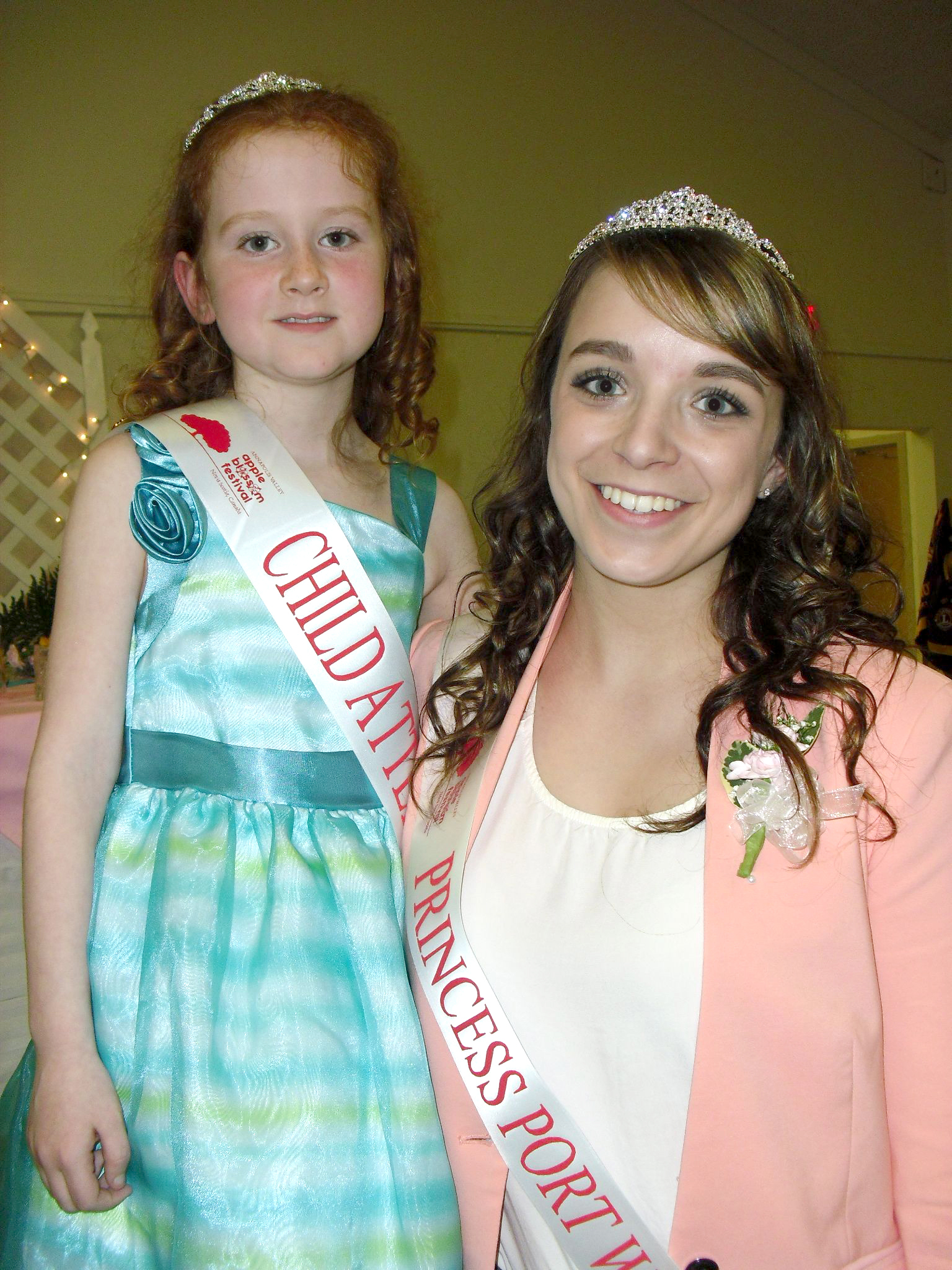 Sarah MacKinnon is the 21 year old daughter of Ian and Carol MacKinnon. Sarah graduated from Horton High School with Honours in June 2012 and is now studying Psychology and Commerce at Mount Allison University. Sarah has become a coordinator of GetREAL MtA after participating for two years, and works with Sexual Harassment and Assault Response and Education Services (S.H.A.R.E.) on campus. As a member of the Mount Allison Dance Society, she participates in ballet, lyrical, hip hop, jazz and swing. She enjoys photography, working with animals, and advocating for equality. Sarah is proud to have grown up in a village that is the epitome of community.
Quinn is the 8 year old daughter of Shawn and Jesse Monette. She is a grade 3 student at PWES. She enjoys reading, gymnastics, swimming and Barbies.
Additional photos of the Princess Candlelight Dessert party can be seen in the Village Photo Gallery.